Flame On's third Epic Armageddon event of the year - the Stockport Stockade - drew crowds from the length and breadth of England this weekend. Gamers chasing late-season Epic UK Championship points clashed over three days of gaming. Every guest received their own limited edition SPAYSE MAHREEN replica to thank them for their involvement and support.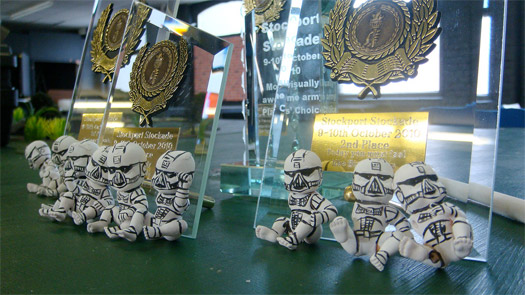 Battles took place across a variety of boards, without a single giant cocking redwood in sight.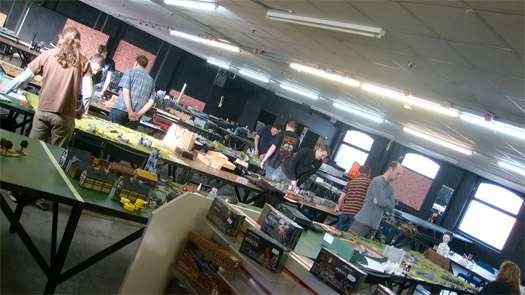 1st place was taken rather definitely by Tim Hunt and his Skorchatastic Speed Freaks that unleashed burny death.
2nd place was taken by Joe Jephson and his real-life Dark Angels, proving the world over that perceivedly under-powered variant lists are still deadly in the hands of the tactically astute.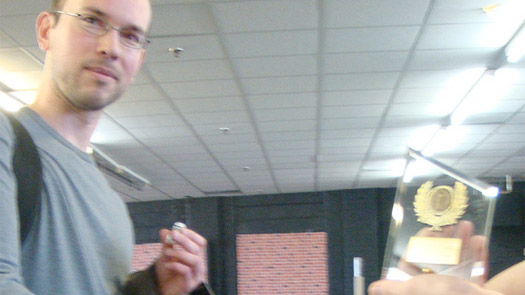 3rd place was taken by Matt Arnold, who'd grown a beard especially to gain an edge in one of the scenarios (which rewarded extravagent facial hair) only to forget those rules in the heat of battle.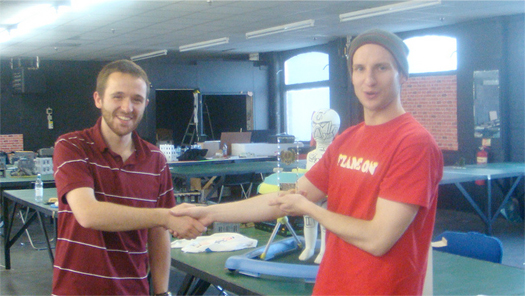 Matt also won Most Visually Awesome Army - Judge's Choice for his Blood Red White Scars.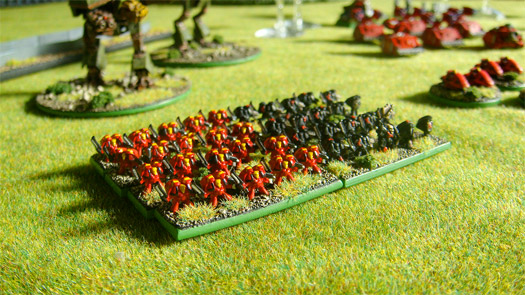 Chris Steel won Most Visually Awesome Army - Players' Choice for his stunning Vanaheim Air Cavalry.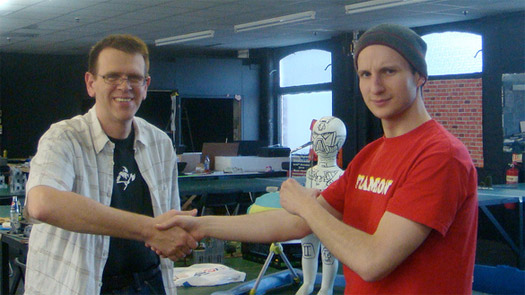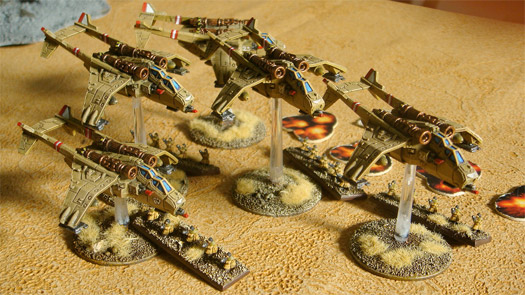 Last place went to Alan Saunders, who can console himself with the special SPAYSE MAHREEN wooden spoon.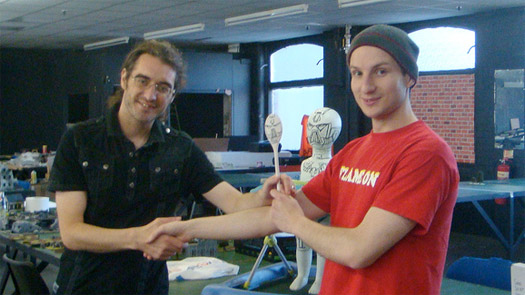 Finally, Stockport Stockade 2011 has been provisionally booked for the last weekend in September. It may be a multi-system event so we can include Citadel Combat Cards.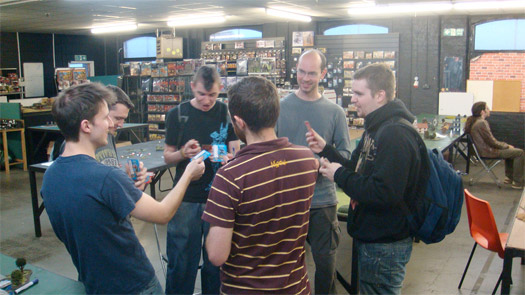 Thanks to everyone who attended, and the staff at the Northwest Gaming Centre for providing an excellent venue.
A fuller Flickr gallery from the Stockade can be found here.